THIS CONTEST IS NOW CLOSED.
STAY TUNED TO SEE IF YOU'VE WON!
On the Second Day of Christmas and the Day Before the BIG PRIZE,
Showdog Universal
Also Gave to You ...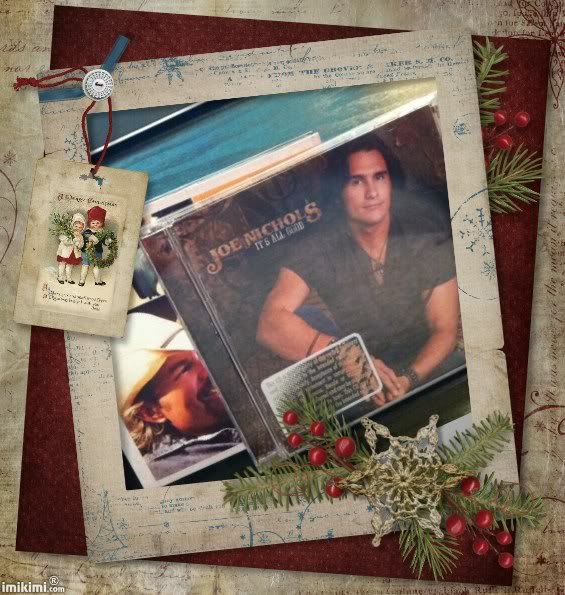 Autographed Joe Nichols' CD, "It's All Good"
Toby Keith "Clancy's Tavern" CD (Unsigned)
* PLEASE FOLLOW ALL STEPS FOR ENTRY. IF YOU SKIP A STEP AND WE DON'T HAVE ALL NECESSARY INFORMATION, YOU WILL BE INELIGIBLE TO WIN *
To enter for this day:
Step 2: Put "JOE AND TOBY" in Subject Line
Step 3: Include your Full name, Twitter name (if you have one), Email Address
You may only enter once for each day's prizes.
You DO NOT have to enter for the prizes you do not want. If you enter for more than one prize, please note your first prize choice in each email. There is only one prize per winner for the contest. No multiple prizes to the same person, this keeps it fair :-)
Good Luck! Thanks for entering!
Winners will be announced December 26.