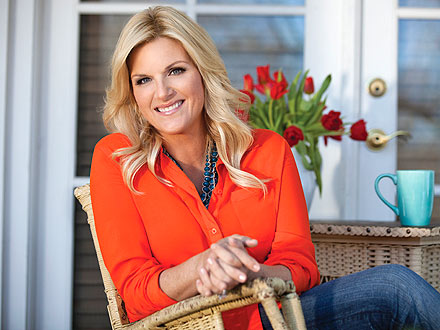 The Food Network has a long list of distinguished chefs including Paula Deen, Bobby Flay, Ina Garten,
Trisha Yearwood
... wait, back up, did you just say
Trisha Yearwood
?
Yep, that's right! Country megastar
Trisha Yearwood
will be debuting her talents in the kitchen with her new cooking show,
Trisha's Southern Kitchen
, on April 14 at 10:30 p.m. ET on the Food Network.
The show will be filmed in Nashville and the series will bring you into Trisha's kitchen as she prepares her favorite, classic traditional family favorites from her childhood, giving tips on how to create lighter versions of Southern staples and she will entertain friends and family. Trisha will share her personal techniques for some of her favorite recipes, such as Daddy's Barbecued Chicken and Uncle Wilson's Famous Baked Onions.
"For me, cooking is very connected to my family and friends," said Yearwood. "Every recipe on the show carries wonderful memories with my loved ones – and I can't wait to share my meals, stories and family photos with Food Network viewers."
Aside from music, cooking has been a long-time love for Yearwood. She has published two best-selling cookbooks.