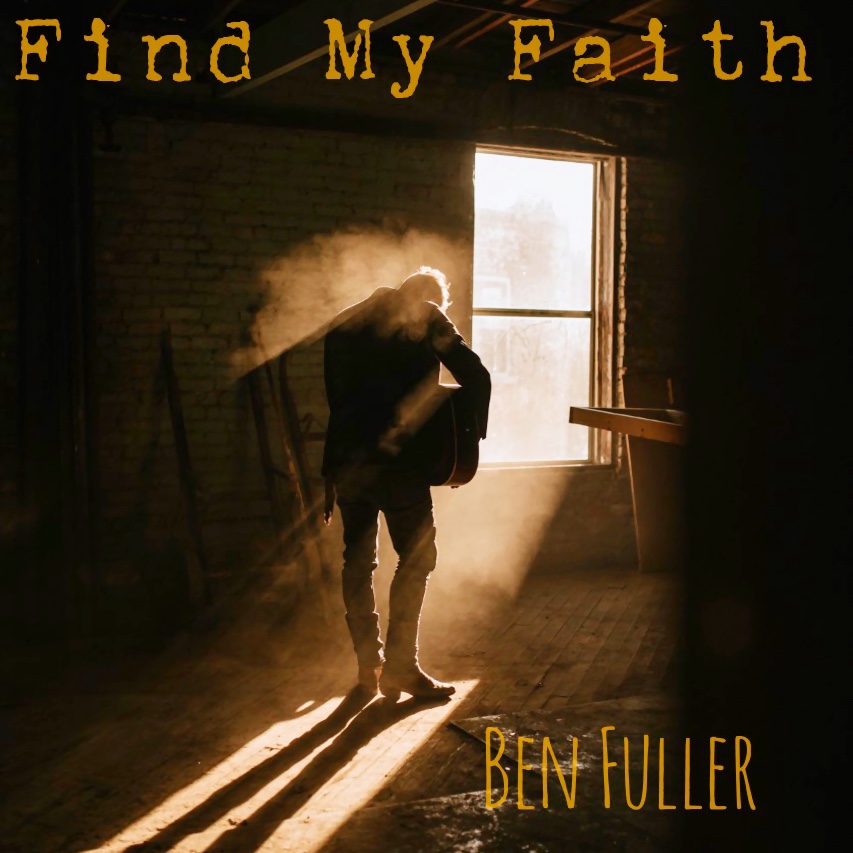 Country Inspirational performing artist, Ben Fuller, shared the official video in support of his current single, "Find My Faith" with an exclusive release on The Heartland Network. The self produced video with a heartfelt message featuring "The Abused" by Kristen Bruso, "The Dealer" by Brad Vazy and "The Drunk" by Christain Huebner was captured at the Brownsville Community Church, Brownsville, Vermont by Roll Films Productions, Dan Drye and directed by Krystal Polychronis.
"We wanted to create a powerful vision to match this anthem. A song about becoming victorious and stronger after living in defeat for so long. My relationship with God is what helped me find my faith in the rubble of my past and that is just something I needed to share," states Ben Fuller. "For three minutes, we set out to capture a feeling of hope and that there is beauty beyond the pain and destruction in which people may be living."
Fuller continued, "As humans, it isn't natural to talk about the hard things in life, but it doesn't mean we should ignore them. We should talk about alcoholism, addiction and abuse because they are very real and happening all around us."
"Find My Faith" is available on all digital music platforms including Spotify, Amazon Music, Apple Music, iTunes, Pandora, Google Play and more. The song written by Ben Fuller, Bobby Kropp, Pamela Lack and produced by Bobby Kropp at Redcastle Studio is available for streaming and download
here
.
Involved in a beautiful yet devastating drug-fueled relationship in 2015, led Ben to understand better the other side of the disease. In addition, come 2017, he abruptly lost his best friend to a drug overdose and his entire outlook on life shifted.
Motivated to change, he moved to Nashville to pursue his career as a singer/songwriter in late 2018. Ben fell face first into his music and a new-found relationship with Jesus led him to begin writing with a burning desire to help individuals who struggle with addiction. Today, fully sober, his heart continues to fill with stories of loss, hope and love as he travels across our country to sing his story as well as the stories of those who no longer can.
Ben Fuller Performance Dates:
8-13-20 - Rye Beach, NH - Rye Beach Club
8-16-20 - Sunapee, NH - Lake Sunapee Baptist Church
9-23-20 - Nashville, TN - The Local Full Band Showcase
10-10-20 - Earlville, MD - Recovery Centers of America
10-16-20 - Nashville, TN - Nashville Rescue Mission
11-13-20 - Boston, MA - Hard Rock Café - Country 4 A Cure (The Voices of Hope)
11-15-20 - Peabody, MA - Stanzy's Country Ranch
Stay current with everything Ben Fuller on his website:
https://www.bendfuller.com